US to add UK and Ireland to European travel ban over COVID-19
The UK and Ireland are to be added to America's European travel ban over the coronavirus pandemic, Donald Trump has confirmed.
The new restrictions will begin at midnight on Monday, eastern standard time (0400 GMT).
American citizens will still be allowed to return home to the US but they will be "funnelled" through selected airports, said Vice President Mike Pence, who is running the administration's response to COVID-19.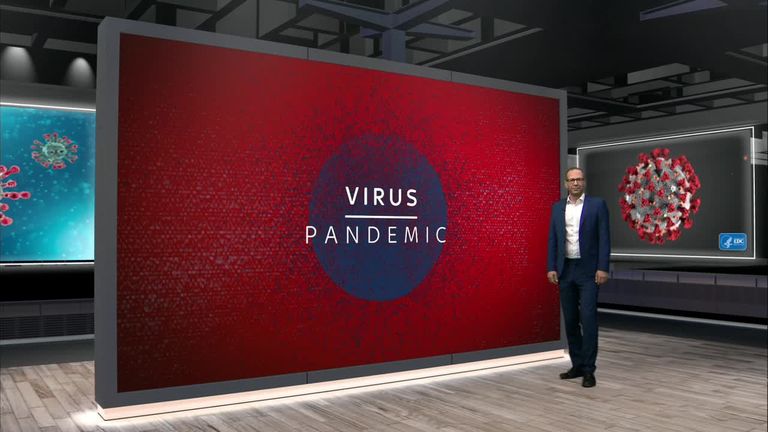 Acting Homeland Security Secretary Chad Wolf said the travel ban was extended because of the growing outbreak in Britain.
In response, a Foreign Office spokesman said: "This is a decision for the US. We are working to provide as much information and support to affected British nationals as possible.
"We continue to coordinate closely with the US and other international partners on the global response to coronavirus."
Downing Street said on Saturday night that Boris Johnson had spoken to Mr Trump but did not confirm if they had discussed the travel ban.
More from Covid-19
Coronavirus: More than 10,000 armed forces staff put on standby over COVID-19 spread

Coronavirus: PHE leaked document says '7.9 million could be hospitalised'

Coronavirus: Donald Trump urges panic buyers to 'relax' as Federal Reserve cuts interest rate

Coronavirus: What it is like on Rome's empty streets

Coronavirus: No 10 to hold daily news conferences on COVID-19 fight following calls for transparency

Coronavirus: Jeremy Corbyn accuses government of being 'well behind the curve' on COVID-19
"They discussed the coronavirus pandemic and the action being taken to stop the spread of the virus," a Downing Street spokesman said.
Listen to "COVID-19 cripples sport, and what is 'herd immunity'? | 13 March 2020" on Spreaker.
:: Listen to the Daily podcast on Apple Podcasts, Google Podcasts, Spotify, Spreaker
Ten more people have died in the UK after testing positive for coronavirus, as the number of cases exceeded 1,100.
Ireland's health department announced 39 new cases on Saturday, bringing the total to 129. There has also been one more death, raising the number to two.
There have been 50 deaths in the US, Mr Trump said in a news conference at the White House.
In other developments:
Ten more patients have died in England after testing positive for COVID-19, bringing the total UK deaths to 21
The PM will be told by Virgin Atlantic bosses that the airline industry needs government aid worth up to £7.5bn, Sky News learns
Hundreds of people, including scientists, have written to the government urging immediate "more restrictive measures" be brought in to enforce social distancing
Donald Trump confirms European travel ban is to be extended to the UK and Ireland on Monday, as he tests negative for coronavirus after meeting an infected Brazilian official
Jet2 planes heading to Spain turned back in mid-air as the airline announced it was cancelling all flights to the country
Travel company TUI cancelled holidays booked in Spain this weekend
Private hospital beds may be taken over for coronavirus patients
British food retailers are urging customers to shop responsibly
Dr Anthony Fauci said there were 20,226 coronavirus cases in the US, and the peak of the outbreak had not been reached.
The immunologist added that it was "all systems go" after Mr Trump declared a national emergency on Friday – a move that frees up $50bn (£41bn) in aid.
"This will get worse before it gets better," Surgeon General Jerome Adams said during the briefing.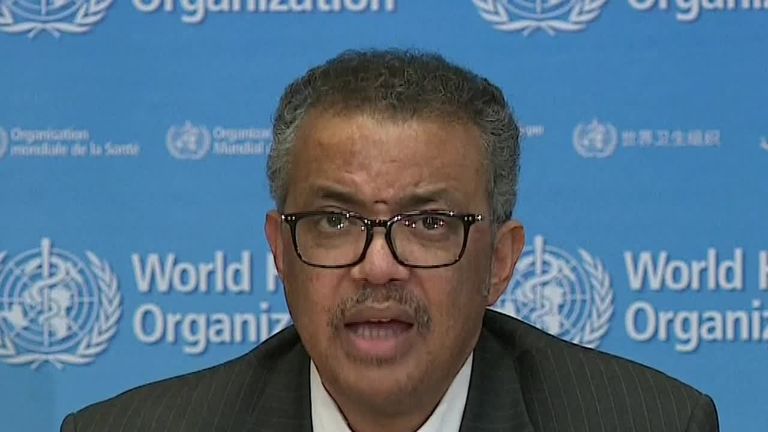 Economists say the outbreak could tip the US economy into recession.
Visits to nursing homes are being suspended, Mr Pence said.
Some schools have closed, and sports and entertainment events been postponed.
Domestic travel is not expected to be restricted, a Department of Homeland Security official said.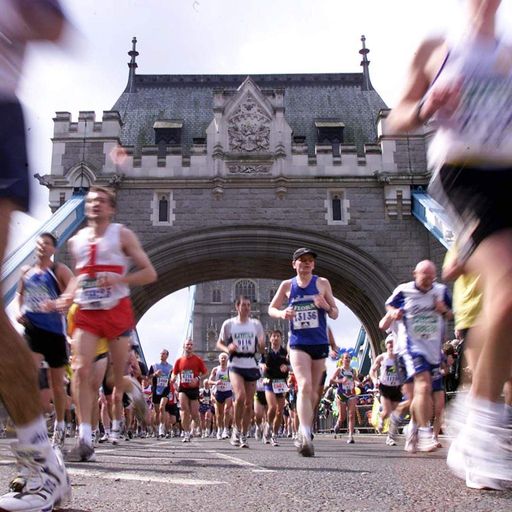 Coronavirus: Sport, entertainment and political events cancelled or postponed
An 82-year-old woman has become New York's first coronavirus fatality, authorities there said. She had been in hospital in Manhattan since 3 March.
Apple has said it will close all its shops, except those in Greater China, for the next two weeks to help reduce the number of coronavirus cases.
President Trump said it would be good if other companies followed Apple's lead.