TV journalist, 24, shot dead while reporting at murder scene in Florida
A TV journalist has been killed while reporting from the scene of a murder during a shooting spree in Florida that left a total of three people dead and two injured.
The reporter, named as 24-year-old Dylan Lyons, was covering the fatal shooting of Nathacha Augustin, 38, in Pine Hills, west of Orlando, at the time of the attack.
Mr Lyons was identified on Thursday by the channel Spectrum News 13, which also confirmed photographer Jesse Walden was injured while reporting at the scene.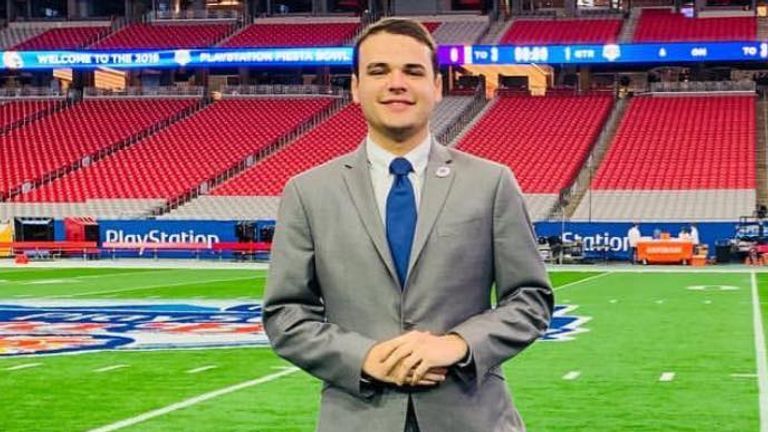 It is believed the gunman first killed Ms Augustin, and then returned to the scene hours later where he shot Mr Lyons and his colleague.
The attacker then went to a nearby home where he fatally shot nine-year-old T'yonna Major and critically wounded her mother.
Police have detained a suspect, Keith Melvin Moses, 19, who they believe is responsible for all three shootings.
Moses has been formally charged with the murder of Ms Augustin, with whom he was acquainted.
Additional charges are set to follow relating to the other four victims, who were not known to him.
According to officials, the teenager has a lengthy criminal history – including charges related to firearms, aggravated assault with a deadly weapon, burglary and theft.
A photo released by Orange County Sheriff's Office showed Moses as he was taken into custody.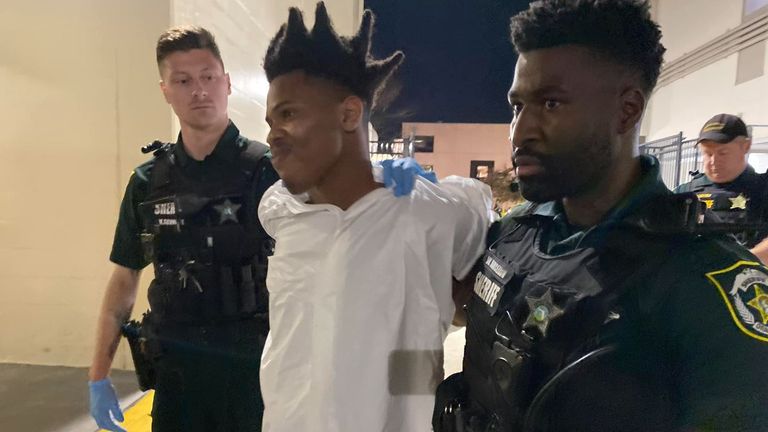 'Horrible day'
At a news conference, Sheriff John Mina said it had been a "horrible day".
He added: "No one in our community – not a mother, not a nine-year-old and certainly not news professionals – should become the victim of gun violence in our community."
Please use Chrome browser for a more accessible video player
7:48
Special report: Gun violence in America
Mr Mina said the motive behind the shootings is currently unclear.
Mr Lyons and Mr Walden were in an unmarked news vehicle on Wednesday when they were approached by the gunman.
Mr Mina said it is unknown whether the suspect knew they were journalists.
Twitter
Due to your consent preferences, you're not able to view this.
Open Privacy Options
Twitter
Due to your consent preferences, you're not able to view this.
Open Privacy Options
White House Press Secretary Karine Jean-Pierre posted on Twitter: "Our hearts go out to the family of the journalist killed today and the crew member injured in Orange County, Florida, as well as the whole Spectrum News team."
Spectrum 13 journalist Celeste Springer asked viewers to "please, please say a prayer" for Mr Walden during her live on-air report on Wednesday night.
"And while you're at it, please say a prayer for every victim of gun violence in this country," she added.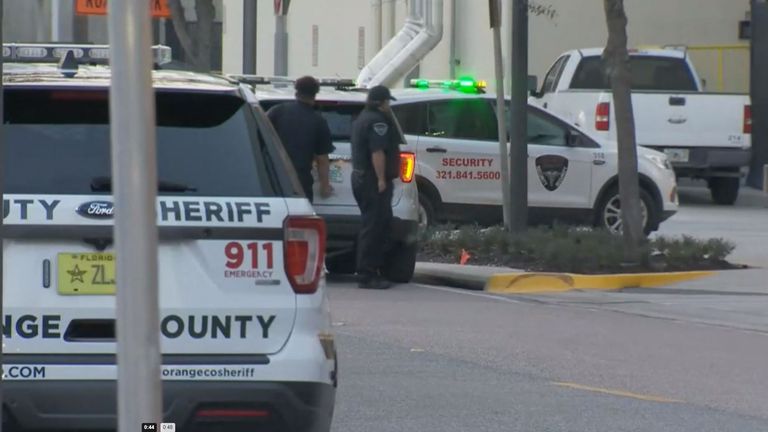 Be the first to get Breaking News
Install the Sky News app for free
'He was taken too early from us'
Spectrum Sports 360 reporter Josh Miller, a friend of Mr Lyons, told how he took his job "very seriously" and "loved is career".
"He loved the community, telling the stories of people, reporting on the news, and he was just passionate about what he did."
Mr Lyons' older sister, Rachel, has now set up a GoFundMe page to raise funds for his funeral.
The Philadelphia-born journalist was an "acting father" to his niece and nephew, who he "loved so much," she wrote.
"He loved his fiancee and was a devoted son to his mother and father. Dylan would have been 25 years old in March.
"He was a happy soul and wonderful person in life. My brother was our baby. He was taken too early from us."