Trump wants US economy open and 'speeding again' by Easter
Donald Trump said he wants the US economy running again by Easter, and that the coronavirus "cure is worse than the problem".
The US President wants America to return to business by April 12, as the coronavirus pandemic deepens.
"I would love to have the country opened up and raring to go by Easter," Trump said in a Fox News interview.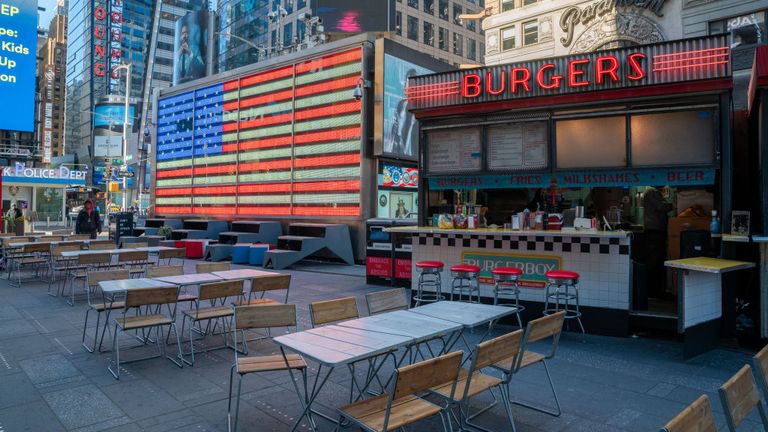 Health officials and politicians warned against relaxing US restrictions too early for fear or even more deaths and a worse economic fallout.
And the mayor of New York, the region worst hit, directly contradicted the president, insisting things were going to get a lot worse.
But Trump said he believed if citizens continued to stay at home, the impact on society would be greater.
"This cure is worse than the problem," Trump said, adding that "in my opinion, more people are going to die if we allow this to continue."
More from Coronavirus
Coronavirus: British nurses in Australia want to come home to help

Coronavirus price gouging: Amazon and eBay failing to tackle rip-off sellers says Which?

Coronavirus: First youth dies after contracting COVID-19 in US

Coronavirus: How to sign up to become an NHS volunteer responder

Coronavirus lockdown: Couples who don't live together told to consider moving in

Liam Gallagher demands Oasis reunion to help NHS 'when all this is over'
US media reported that a White House official said the president does not believe he can reopen all businesses by Easter, but he can have the economy "speeding again".
Listen to "Can 15 days save America?" on Spreaker.
Listen to Divided States on Apple podcasts, Google Podcasts, Spotify, and Spreaker
Trump told Fox News later that he was targeting Easter because it was a "very special" day for him.
"You will have packed churches all over our country, I think it would be a beautiful time and it is just about the timeline that I think is right," he said.
He added that people could continue to practice good hygiene and social distancing even while going back to work.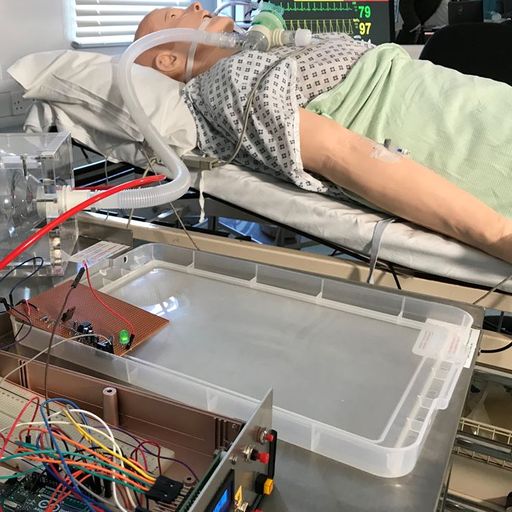 Prototype ventilators could be mass-produced to ease NHS pressure
Mr Trump's optimism was not shared by new York mayor, Bill de Blasio. The city has had more than 14,700 confirmed cases and over 130 deaths.
Speaking from City Hall Mr de Blasio said he respectfully disagreed with the president and that "we are looking at months and I'm going to say it again, because people deserve the honest truth that we are doing all we can just to get through March right now, particularly in terms of our health care system.
"April will unquestionably be worse than March. And right now, my fear is that May could be worse than April.
"That's the reality we're facing. I think the notion that we could be, quote unquote, back to normal in the month of April is absolutely inconceivable at this point.":