Trump says he expects to be arrested over Stormy Daniels hush money
Donald Trump says he expects to be arrested over a hush money payment made to adult film star Stormy Daniels.
The former US president said "illegal leaks" from the Manhattan district attorney's office indicated he will be arrested on Tuesday.
Making the claim on his Truth Social platform, Mr Trump provided no evidence he had been directly informed of a pending arrest and did not say how he knew of such plans.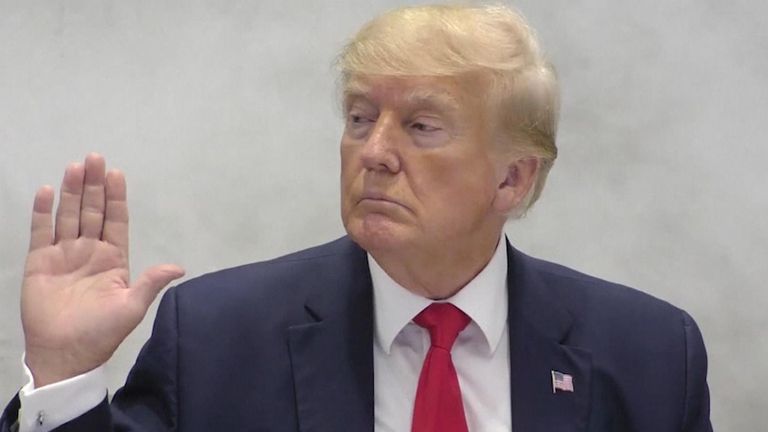 Law enforcement agencies are preparing for a possible indictment of Mr Trump as early as next week, NBC News reports.
The Manhattan district attorney's office declined to comment on Mr Trump's claim and a spokesman for the former president did not respond when contacted.
Manhattan District Attorney Alvin Bragg has apparently been investigating whether payments made to Stormy Daniels and Karen McDougal in 2016 broke state laws.
The grand jury in Manhattan has been hearing from witnesses, including former Trump lawyer Michael Cohen, who says he orchestrated payments to the women to silence them about sexual encounters they said they had with Mr Trump a decade earlier.
More from US
Joe Biden says Vladimir Putin has 'clearly committed war crimes' and says ICC's arrest warrant is 'justified'

Joe Biden jokes that he's 'really not Irish' as he has 'never had a drink'

US fentanyl crisis: 'Lack of hugs' behind US opioid overdoses, says Mexico leader
Mr Bragg's office is also said to be examining the way Mr Trump's company compensated Mr Cohen for his work.
Mr Cohen was jailed for three years in 2018 after admitting making the payments.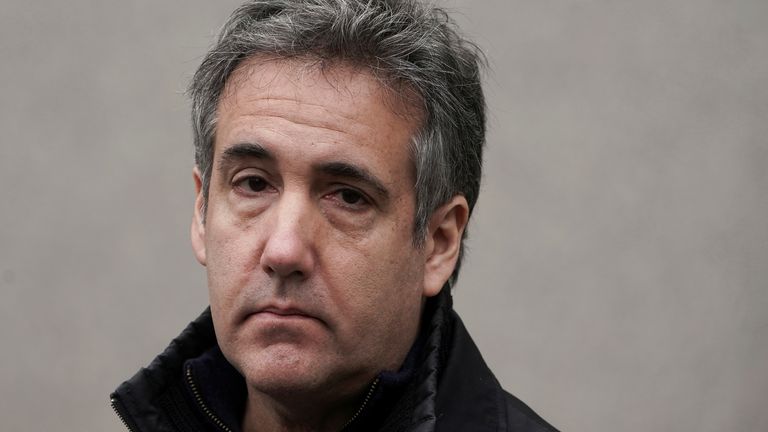 He also pleaded guilty to tax evasion and lying to Congress about the extent of negotiations between the Trump Organisation and a project to build a Trump Tower in Moscow.
Mr Cohen claimed Mr Trump directed him to make the payments worth $280,000 (£230,000) to Stormy Daniels and Karen McDougal – something the former president denies.