Trump impeachment: Senate votes to reject calls for witnesses
Donald Trump appears to be a step closer to being acquitted in his impeachment trial after senators rejected efforts to call witnesses.
The outcome was widely expected after a key Republican, Senator Lamar Alexander, announced he did not need to see or hear more evidence.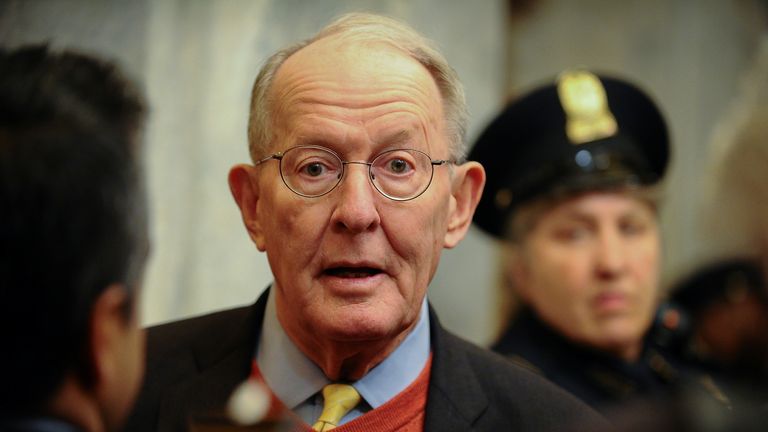 He said the Democrats had proved their case, that the US president abused power and obstructed Congress, but Mr Alexander did not think the actions rose to the impeachable level.
To hear more witnesses, it would have taken four Republicans to break with the 53-seat majority and join with all Democrats in demanding more evidence, but the vote was defeated 51-49 on a near party-line ballot.
Only two Republicans, Mitt Romney and Susan Collins, broke with their party and voted with Democrats.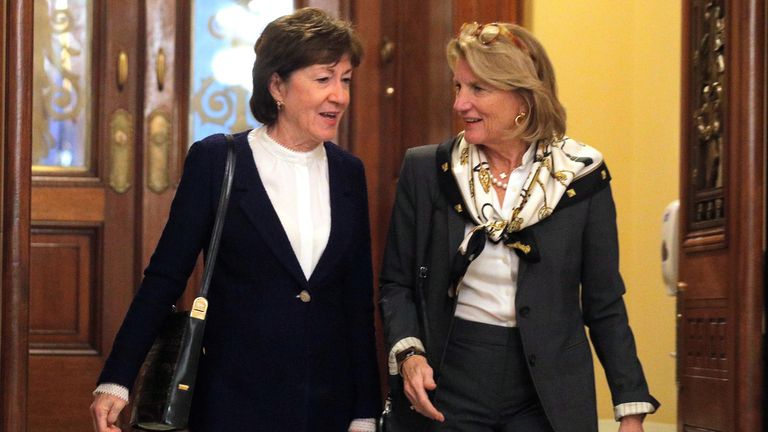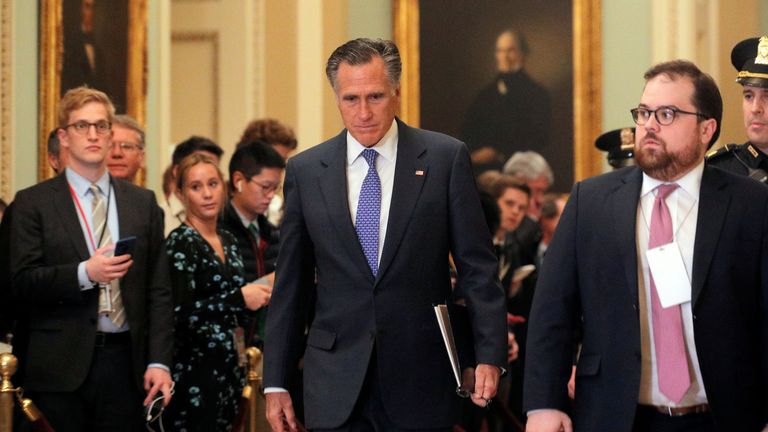 The Republican-controlled Senate stopped Democrats' attempts to hear evidence from witnesses such as former national security adviser John Bolton.
He is thought to have first-hand knowledge of the US president's efforts to pressure Ukraine to investigate political rival, former Vice President Joe Biden.
More from US
Harvey Weinstein hired private investigators to target his accusers, court told

Journalist who claims Donald Trump raped her calls on US president to provide DNA sample

US jobs could benefit from coronavirus, says Trump's commerce secretary Wilbur Ross

Kobe Bryant's wife posts family portrait and breaks silence after helicopter tragedy

Huawei: Mike Pompeo offers olive branch to UK over controversial 5G decision

Trump official brushes off 'doom and gloom' as GDP growth slows
Mr Bolton's upcoming book links Mr Trump to the charges.
In it, he claims he personally heard the president say he wanted military aid withheld from Ukraine until it agreed to investigate the Bidens – something Mr Trump denies.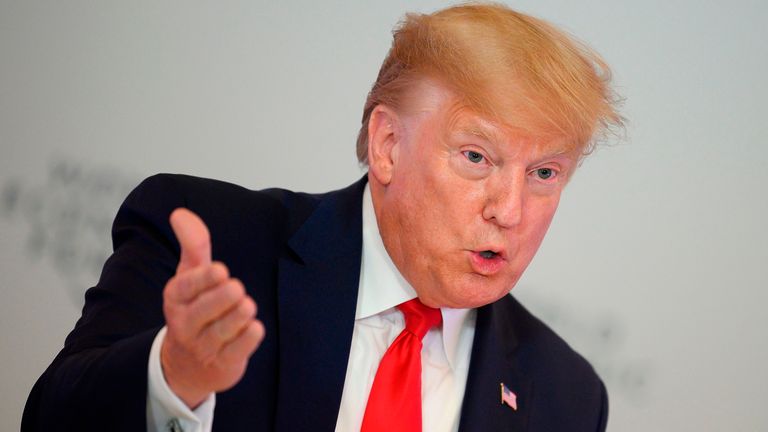 He was charged in December with abuse of power and obstruction of Congress.
The president denies any wrongdoing and has accused Democrats of an "attempted coup" – calling his impeachment trial "a hoax".
He is only the third president in US history to be impeached – and has responded to the latest development in a short tweet.
Democrats = 17 Witnesses. Republicans = 0 Witnesses.

— Donald J. Trump (@realDonaldTrump) January 31, 2020
The Senate is almost certain to acquit him, as a two-thirds Senate majority is needed to remove him, and none of the chamber's 53 Republicans have indicated they will vote to convict.
Senate Democratic Leader Chuck Schumer told reporters: "America will remember this day, unfortunately, where the Senate did not live up to its responsibilities, where the Senate turned away from truth and went along with a sham trial".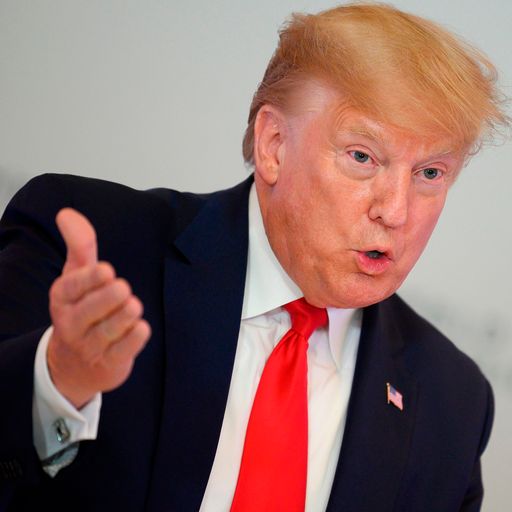 What is impeachment and how does it work?
Senator Marco Rubio claimed impeachment would be too divisive for the country, even if a president engaged in clearly impeachable activity.
Lisa Murkowski, a Republican moderate who Democrats had hoped would vote with them to extend the trial, said the case against Trump was rushed and flawed.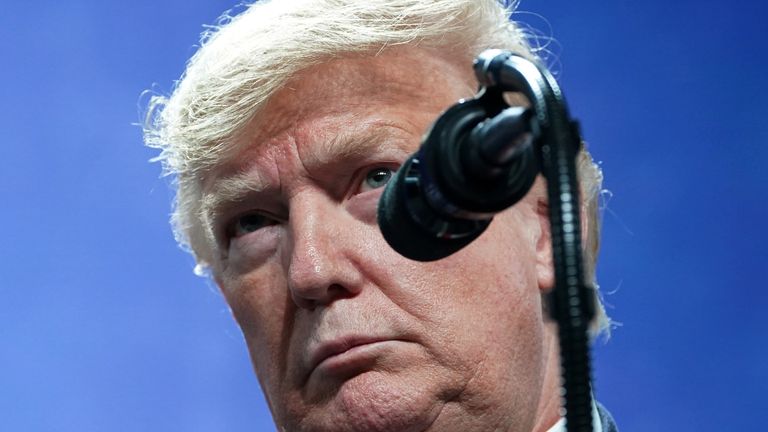 The Senate will hear closing arguments in the trial on Monday, and a final vote will be held at 4pm. EST (2100 GMT)

on Wednesday, according to a resolution from Senate Majority Leader Mitch McConnell that will be voted on later on Friday night.