'Timing is not right': Trump calls off Republican convention in Florida over coronavirus
Donald Trump has called off the Republican convention in Florida after a flare-up of coronavirus cases, saying the timing is "not right".
The event, which was due to be held in Jacksonville next month, is when Mr Trump will accept his party's nomination as presidential candidate.
Convention events will still be going ahead in North Carolina, where a small subset of GOP delegates will gather for just four hours on 24 August.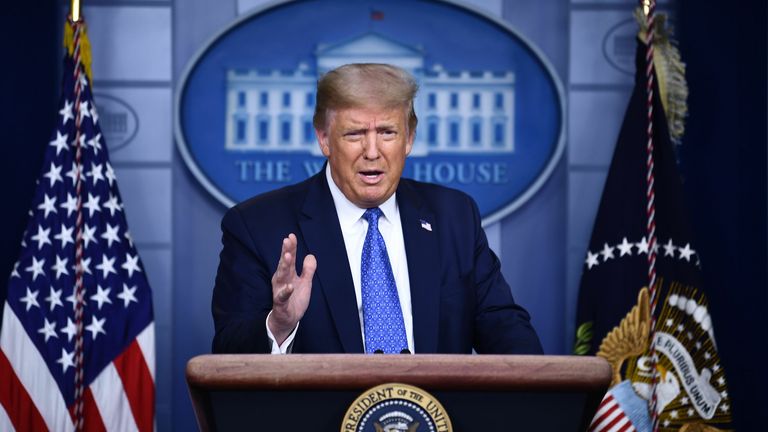 "The timing for this event is not right," the US president said in a White House press briefing. "It's just not right with what's happened recently, the flare-up in Florida. To have a big convention, it's not the right time."
He added: "I have to protect the American people."
Florida was planning to host four nights of programming and parties that Mr Trump had hoped would boost his chances of re-election.
The plans have been steadily scaled back as coronavirus cases have spiked in Florida over the last month.
More from Donald Trump
Trump orders 'surge' of federal agents into cities after violent protests

Ghislaine Maxwell is accused of sex trafficking underage girls, but Trump says: 'I wish her well'

Coronavirus: Donald Trump says pandemic will 'probably get worse before it gets better'

Christopher Steele: Ex-MI6 officer told MPs 'rogue state' Russia a 'threat to UK democracy and way of life'

Trump will be 'fumigated out' of White House if he loses election, Nancy Pelosi says

Coronavirus: Trump says he'll be 'right eventually' that COVID-19 will 'disappear'
In his latest press briefing, the US president said he "just felt it was wrong" to attract thousands of supporters and delegates to a virus hotspot.
Some would have had to quarantine when they returned to their home states from the convention.
:: Listen to Divided States on Apple podcasts, Google Podcasts, Spotify, and Spreaker
The ceremonial parts of the convention were initially planned to go ahead in North Carolina, but were moved to Florida following a dispute with the former state's leaders about holding indoor events with maskless supporters.
Mr Trump has said he will now deliver his acceptance speech in an alternate form – potentially online.
The Republican leader has been accused of reacting slowly to the coronavirus pandemic and downplaying its impact in the US, which has the highest COVID-19 death toll in the world.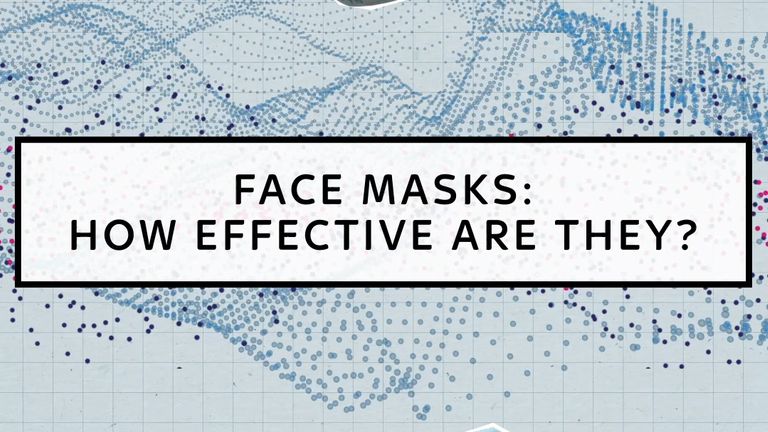 In recent weeks – after a poor showing in opinion polls ahead of November's presidential election – he has appeared to take a stronger stance against the virus.
He told Americans earlier this week that the pandemic "will probably get worse before it gets better" and urged people to wear masks when they cannot socially distance.
More than 142,000 people have died with coronavirus in the US and deaths are still rising in 23 states, according to Reuters news agency.