Royal fans in Harry and Meghan's US home town hope rifts can be smoothed over following duke's death
Stacey Wright is very proud of the photo she snapped of the Duke of Sussex walking his dog on the beach near his new California home.
She said she happily agreed to his security team's request not to take any further pictures – but kept the one she had already taken.
As a devotee of the Netflix series The Crown and an avid follower of the real-life goings-on at the palace, she said the death of the Duke of Edinburgh had left her saddened.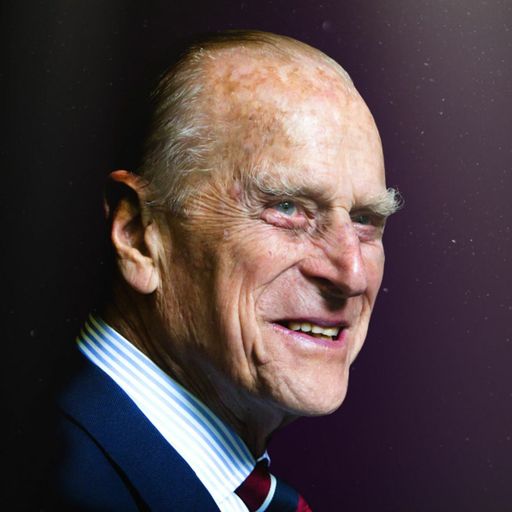 Duke of Edinburgh dies aged 99
Prince Philip dies – Live reaction from UK and around the world
And, as a neighbour of the Duke and Duchess of Sussex in the exclusive mountain town of Montecito, she hopes the recent rifts in the Royal Family can be smoothed over in a time of grief.
She said: "It is very sad and my first reaction was that it happened at a really bad time because there seems to be a family rift. But he made it to 99 and he was very influential in my opinion.
"I think the family differences have been somewhat sensationalised. I don't think they're actually as significant as many people want to make out."
More from Duke Of Edinburgh
Prince Philip: Gun salutes to be fired across UK to mark Duke of Edinburgh's 'legacy of indomitable spirit'

Prince Philip: Readers share their colourful memories of Duke of Edinburgh

Prince Philip: It's hard to imagine the Queen without the unforgettable Duke of Edinburgh by her side

Prince Philip: Harry and Meghan post tribute to Duke of Edinburgh on their website

Prince Philip: 'A capacity for unbridled kindness but intolerant of faff' – my memories of the duke

Prince Philip: The Crown leads showbiz tributes to the Duke of Edinburgh
The Duke's death made the headlines across the US, even if he shared the billing with the death of the rapper DMX and the trial of Derek Chauvin.
At Montecito's village centre, the news of the Duke's death created a ripple of interest. The Sussexes' move to the area has undoubtedly increased awareness of the royals.
Ralph Minc was born and raised in Scotland before making Montecito his home. He has mixed views on the Royal Family but remains a fan of the Duke of Edinburgh.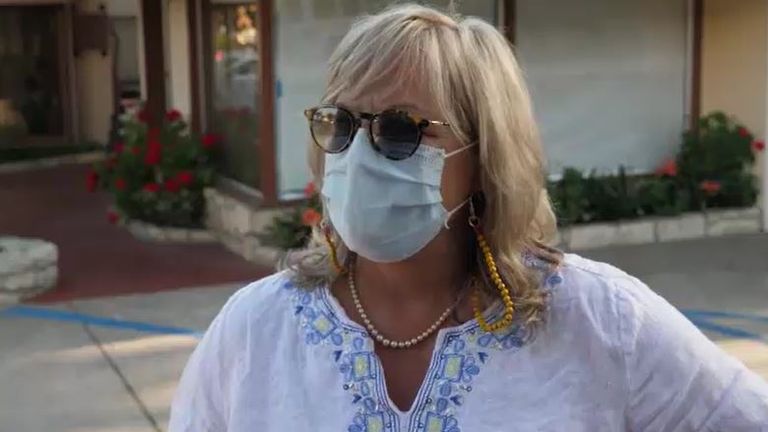 He said: "I think he was a good guy. I always thought he was a very tough, natural guy. Everybody said he was kind of mean and I have to say 'Come on, give me a break'. I kind of liked him."
From residents to presidents, Americans have paid their tributes.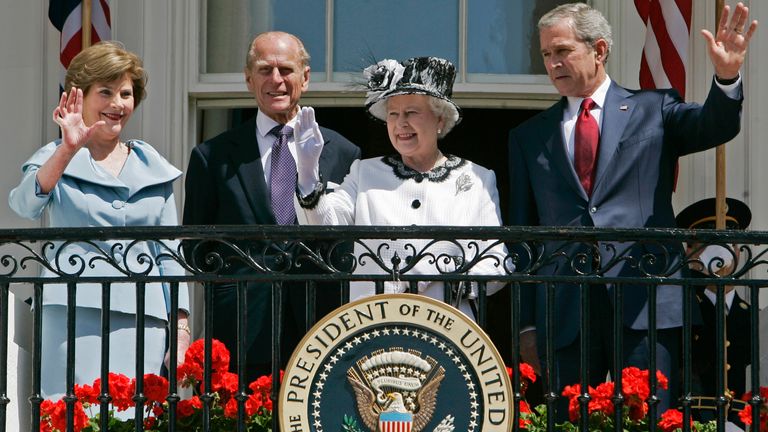 George W Bush, Barack Obama and Donald Trump added their words to those of the current occupant of the White House.
"He was a heck of a guy," said Joe Biden.