Republican dares Democrats to take his 'American flag-wrapped' AR-15
A gun-wielding Republican congressman has dared former vice president Joe Biden and former Democratic congressman Beto O'Rourke to "come and take" his AR-15 rifle in an online video message.
In the clip, Ken Buck taunts his rival politicians as he takes the inoperable gun off his office wall in Washington DC.
"I have a message for Joe Biden and Beto O'Rourke, if you want to take everyone's AR-15s in America, why don't you swing by my office in Washington DC and start with this one," he says.
"Come and take it."
Mr Buck – an avid supporter of the US Constitution's Second Amendment – appeared to be referring to statements made by Democrats calling for tougher regulation on firearms.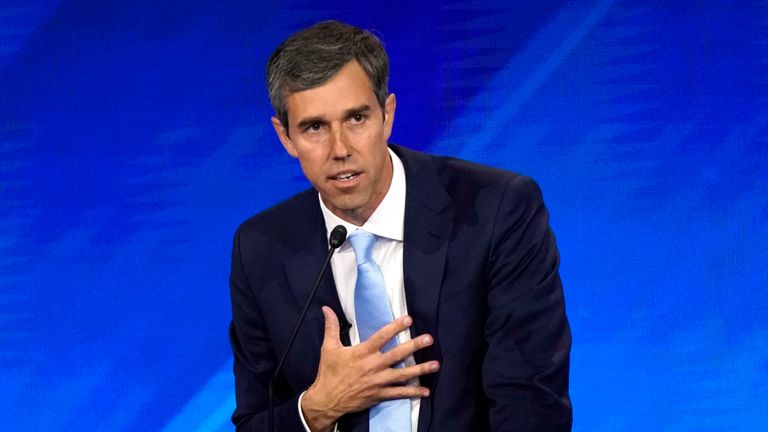 During his time as a Democratic presidential candidate last year, Mr O'Rourke had tweeted: "Hell yes, we're going to take your AR-15."
Replying to Mr Buck's video message on Friday, Mr O'Rourke tweeted: "This guy makes the case for both an assault weapons ban and a mandatory buyback program better than I ever could.
More from Joe Biden
Super Tuesday: Joe Biden stages a comeback

America's first openly gay presidential candidate quits race

Biden is back: Sleepy Joe's South Carolina win could be game changer

Joe Biden wins South Carolina Democratic presidential primary – exit polls

Joe Biden calls voter a 'lying dog-faced pony soldier' at New Hampshire rally

Michael Bloomberg: Former New York mayor expected to enter presidential race
"These are weapons of war that have no place in our communities, in our politics or in our public discourse."
A press release on Mr Buck's website read: "Democratic frontrunner Joe Biden recently announced that he will put O'Rourke in charge of his gun control efforts… Rep. Ken Buck has just one message for the gun-grabbing duo: Come and take it."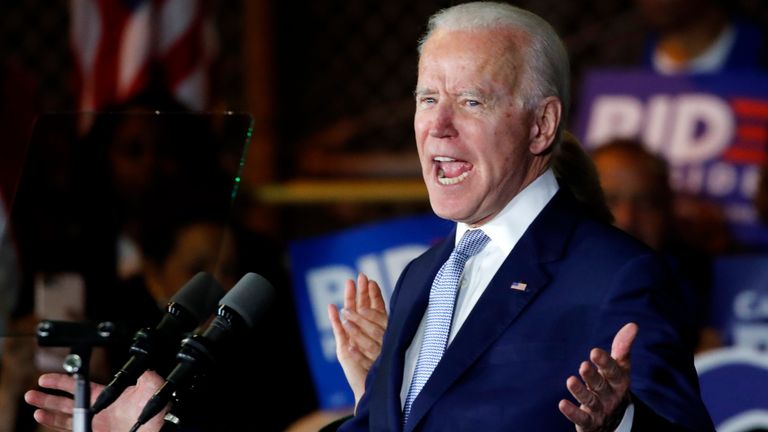 The congressman added: "I have always been a strong supporter of the Second Amendment and will continue to stand up to any attacks on the law-abiding gun owners of Colorado's Fourth District."
The statement added that Mr Buck was given permission from Capitol Hill to display the "unloaded, locked, American flag-wrapped" AR-15 in his office.
Democratic representative Judy Chu was among those criticising Mr Buck for his video.
"Even after members of both parties have been victims of gun violence, the @HouseGOP is silent on this threat to shoot politicians he disagrees with," she tweeted.
"These kinds of threats are dangerous and unacceptable. We should know better. We promised to be better."