No sign of team defence as ex-police officers appear in court over murder of Tyre Nichols
It looked painful, physically.
RowVaughn Wells, the mother of Tyre Nichols, winced as the men accused of her son's murder made their courtroom exit.
The trigger was the media's question to Emmitt Martin III about the police chief's assessment of how he and his colleagues had acted.
She had called them "inhumane".
Martin and fellow ex-Memphis police officers Tadarrius Bean, Demetrius Haley, Desmond Mills Jr, and Justin Smith pleaded not guilty to charges of second-degree murder, aggravated assault, aggravated kidnapping, official misconduct and official oppression in their first court appearance before a judge on Friday.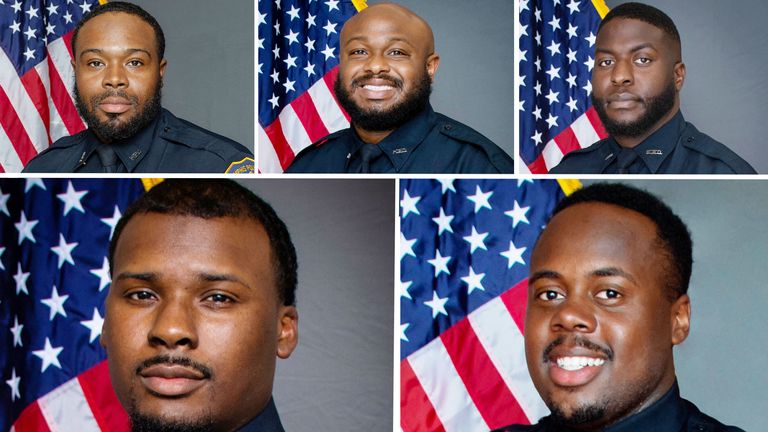 They were fired after an internal police investigation into the arrest of Mr Nichols, 29, in January.
He died in hospital three days later, having been punched, kicked and hit with a baton as he shouted for his mother.
More on Tyre Nichols
Tyre Nichols: Former US police officers who pleaded not guilty to murder 'did not have courage' to look his mother in the face

Tyre Nichols death – latest: Officer involved in deadly arrest 'just doing his job'; defendants plead not guilty

Tyre Nichols: Five former Memphis police officers due in court charged with murder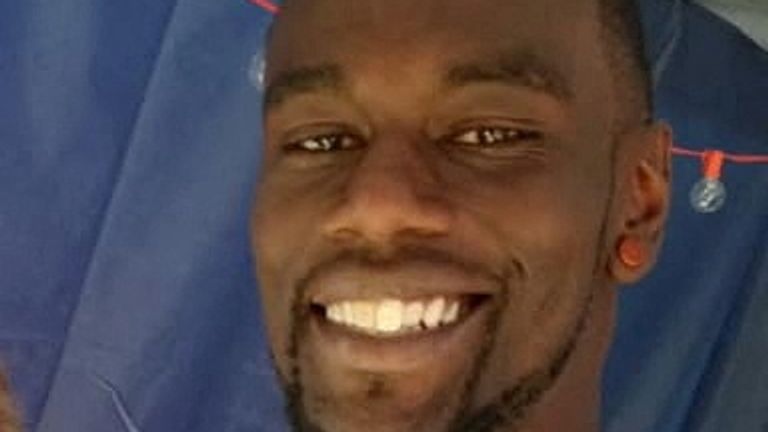 'Didn't have courage to look me in the face'
The adjectives in this story would torture any parent, and Mr Nichol's mother visibly tightened as she heard the description, once more, of her son's fatal beating.
The occasion that brought together the central characters in this tale was never going to be easy for a family.
They sat 10 yards from the accused as defence attorneys took it in turn to lodge pleas of "not guilty".
At a news conference afterwards, RowVaughn Wells said they "didn't have the courage to look me in the face".
She said she would give them the opportunity at every court hearing to follow.
Please use Chrome browser for a more accessible video player
1:04
Tyre Nichols' mother: 'I feel numb'
Being present – it isn't much, but it's as much as a mother can do in the circumstances.
The accused made no comment as they came and went. We did get a sense, however, of how the defence case will shape up when different attorneys gave impromptu news conferences outside the courtroom.
One, representing Tadarrius Bean, spoke of how he "never touched him or strike him in any way".
It was no team defence.
This Scorpion Unit might have been a tight unit patrolling the streets of Memphis, but in negotiating their way out of a murder charge, it will be every man for himself.