New York governor warns 'six days' of ventilators left
New York governor Andrew Cuomo has said the state has enough ventilators to last "six days" as he made a further appeal to manufacturers for help with personal protective equipment (PPE).
Speaking at a news conference on Thursday, Mr Cuomo said New York state had around 2,200 ventilators left in its stockpile, but around 350 more patients needed one each day.
This leaves just "six days of ventilators" for coronavirus patients "at the current burn rate," he said, adding: "If the apex happens within that time frame, if the apex increases, if the apex is longer, we have an issue with ventilators."
His comments came as he turned to the "cruellest irony" of the US being forced to rely on China for production of personal protective equipment (PPE) for frontline staff.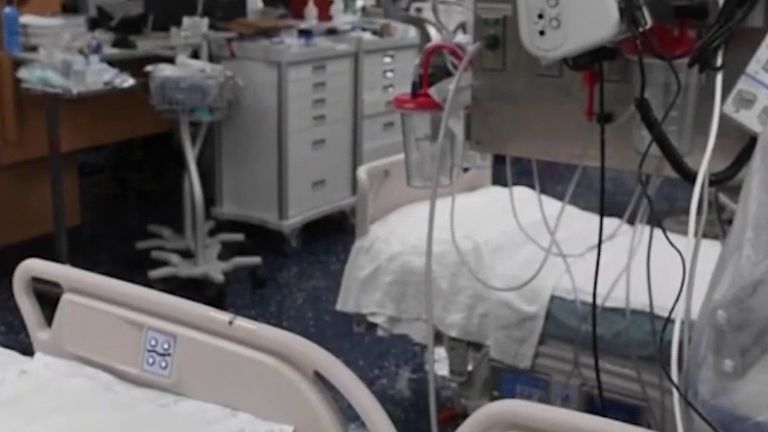 Such equipment can include face masks, gowns, and gloves to act as a barrier to prevent contraction of COVID-19.
Mr Cuomo said: "Many of these products in the normal marketplace were being produced in China and now you have everyone shopping in China."
Making a plea to domestic manufacturers, the governor said he had a "business opportunity" for anyone who could make PPE, and promised to "pay a premium".
More from Covid-19
Coronavirus: Cruise ship with suspected patients on board allowed to dock in Florida

Coronavirus: US warship captain 'relieved of duty' over COVID-19 memo

Coronavirus: Social distancing may have already reduced infection rate

Coronavirus: Chancellor Rishi Sunak unveils new measures to SME loan scheme

Coronavirus: Top Gun: Maverick hits the brakes as COVID-19 delays release date

Clap for our carers: Britons applaud health workers for second week in a row
Listen to Divided States on Apple podcasts, Google Podcasts, Spotify, and Spreaker
"The gowns and gloves are not complicates components to manufacture," he said, before calling for companies to make them quickly.
He added: "But we need it now…We need these materials now."
The number of confirmed cases of COVID-19 in New York increased by 8,669 on Thursday to reach a total of 92,381, while 2,373 people have now lost their lives.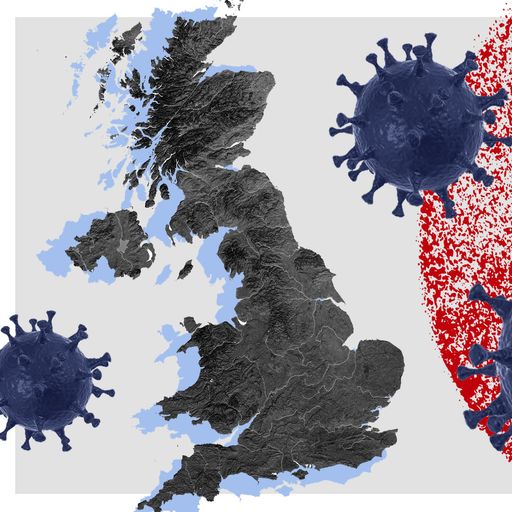 Coronavirus UK tracker – how many cases are in your area?
Meanwhile, Mr Cuomo said 21,000 healthcare workers outside of the state had volunteered to help fight the outbreak in New York, while a hospital in Staten Island for coronavirus patients only prepared to open for next week.
A field hospital in Brooklyn is also set to be constructed, making way for a further 750 beds.