Man accused of shooting black teenager who knocked on the wrong door surrenders to police
A fundraiser for Ralph Yarl, the black teenager who was shot in the head in Missouri, has raised more then $2.6m (£2.1m).
The GoFundMe page was set up to cover the 16-year-old's medical bills and therapy and had almost 70,000 donations as of Tuesday morning.
Ralph had reportedly gone to the wrong house to pick up his younger twin brothers when he was shot in the head and arm.
The GoFundMe page, thought to be set up by Ralph's aunt Faith Spoonmore, said the teenager escaped the alleged attack but had to knock at three different homes before someone helped him.
Police earlier said Ralph had a life-threatening injury but was in a stable condition.
Any money not needed for medical and therapy bills will go towards Ralph's university expenses and a trip to West Africa, the page said.
It described Ralph's goal to study chemical engineering at Texas A&M University and said he had been looking at getting an academic or music scholarship.
Ralph was described by teachers and friends as "super smart" and a "musical genius".
He was looking forward to graduating from high school and "finally getting the opportunity to visit West Africa", the page said.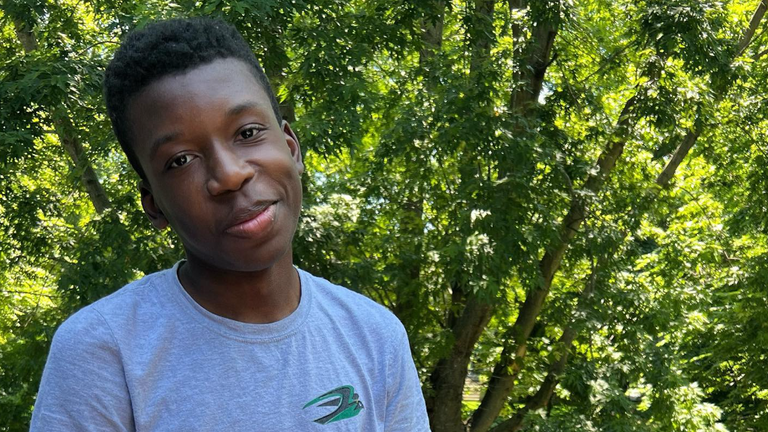 Ralph's aunt wrote: "Life looks a lot different right now. Even though he is doing well physically, he has a long road ahead mentally and emotionally.
"The trauma that he has to endure and survive is unimaginable. He is our miracle.
"We have heard these types of stories many times, and unfortunately, most black boys are not alive to get another chance.
"Ralph deserves to have the future that he has dreams about."
Andrew Lester, 84, has been charged with first-degree assault in connection with the shooting. In Missouri, the offence would carry a possible sentence of 10 to 30 years in jail or life imprisonment.
He was also charged with a separate offence of armed criminal action.
Zachary Thompson, a lawyer for the victim, said there was a "racial component" to the shooting, but did not offer any more details on possible motives.