FBI undercover agents 'foil plot' to kidnap US governor at her vacation home
Six people have been charged with plotting to overthrow Michigan's government and kidnap its governor.
The men are accused of conspiring to abduct Gretchen Whitmer from her holiday home.
According to a court filing, they plotted for months, consulted and trained with militia members, and even rehearsed the kidnapping in August and September.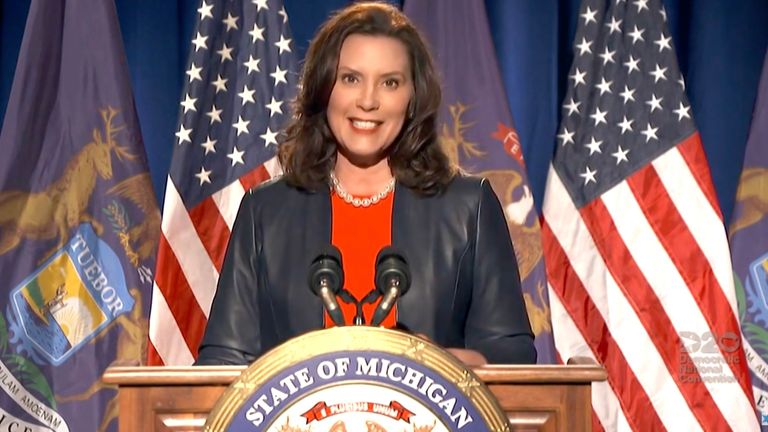 The FBI quoted one of the suspects as saying: "She has no checks and balances at all. She has uncontrolled power right now. All good things must come to an end."
The six "violent extremists" were arrested on Wednesday, and all face life in prison if convicted.
Informants and undercover agents were used to thwart the alleged plot.