Dozens injured in 69-car pile-up on foggy bridge
Dozens of people have been injured in a 69-car pile-up caused by thick fog and ice.
On Sunday morning in the US state of Virginia, cars kept crashing into each other from 7.51am on the Queens Creek Bridge's Interstate 64 westbound lane in York County.
Vehicles also crashed into each other on the eastbound lane as drivers rubbernecked the massive pile-up.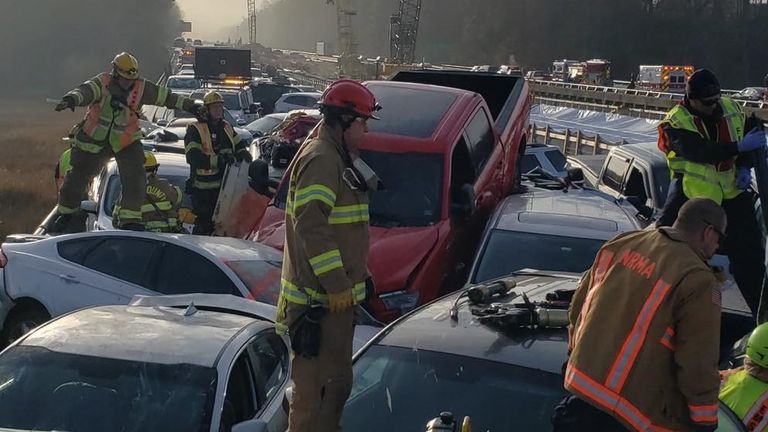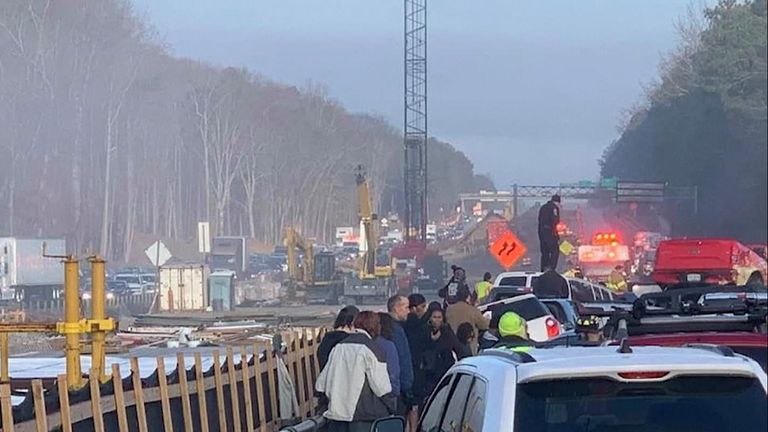 A total of 55 people were taken to hospital and while none were considered in a life-threatening condition, 11 people's injuries were serious, Virginia State Police said.
They added that the crashes were caused by ice and fog.
Footage from the scene showed a seemingly endless line of crumpled cars, many on top of each other.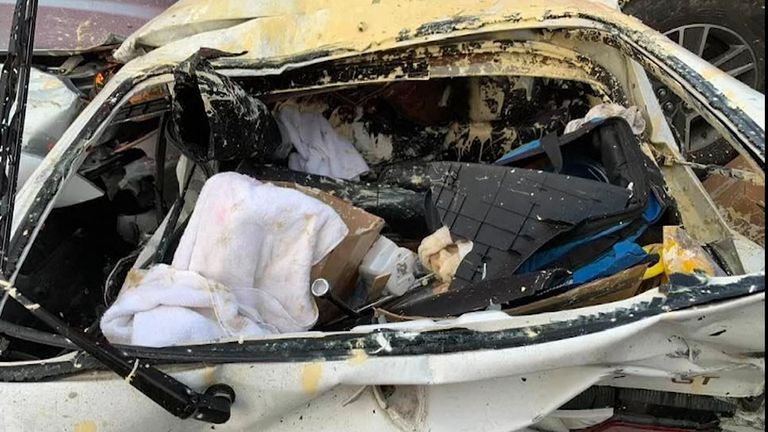 Rescue teams were having to clamber over vehicles to get to injured people, with lots having to be sawed out of their vehicles.
More from United States
North Korea: US braced for 'Christmas gift' missile launch

Vegan parents accused of starving child to death on diet of fruit and vegetables

California 'bomb cyclone': Mega 75ft wave triggered off California by massive 100mph storm

Pensacola navy base gunman 'played mass shooting videos at dinner party' before attack

Cyber criminal charged with stealing £76m while working for Russian intelligence

Man killed by own gun booby trap at Maine home
The highway was closed in both directions, with the eastbound lanes opening six hours later and the westbound eight hours later.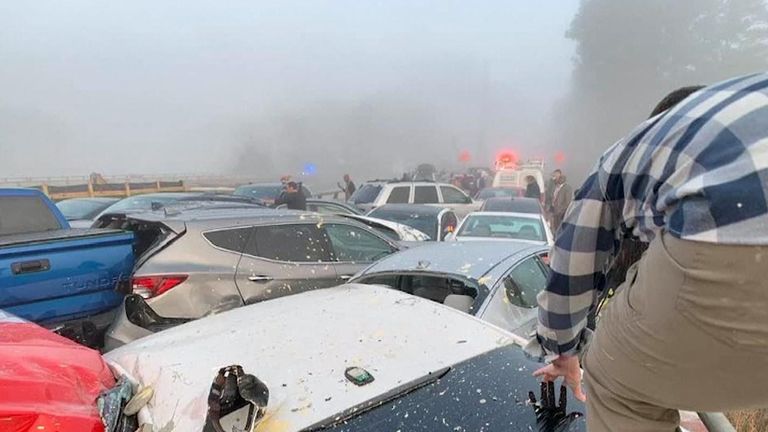 Corinne Geller, Virginia State Police spokeswoman, said: "At the time that the crashes began, there was ice on the bridge and it was extremely foggy so those are being investigated as factors in what sparked the crashes to occur in both directions of I-64."
She added that with more people driving on the roads as Christmas Day approaches, "we're just advising folks to plan extra time and to take their time".