Coronavirus may boost US jobs – Trump's commerce secretary
US commerce secretary Wilbur Ross has been criticised for saying the coronavirus could result in more jobs for Americans.
Mr Ross was speaking after the virus – which has killed 170 people and infected 7,700 – was declared a global public health emergency.
He said he thought the situation could encourage American manufacturers in China to return to the US.
He told Fox Business Network: "I think it will help to accelerate the return of jobs to North America – some to US, probably some to Mexico as well."
He said that he didn't "want to talk about a victory lap over a very unfortunate, very malignant disease" but "the fact is, it does give businesses yet another thing to consider when they go through their review of their supply chain".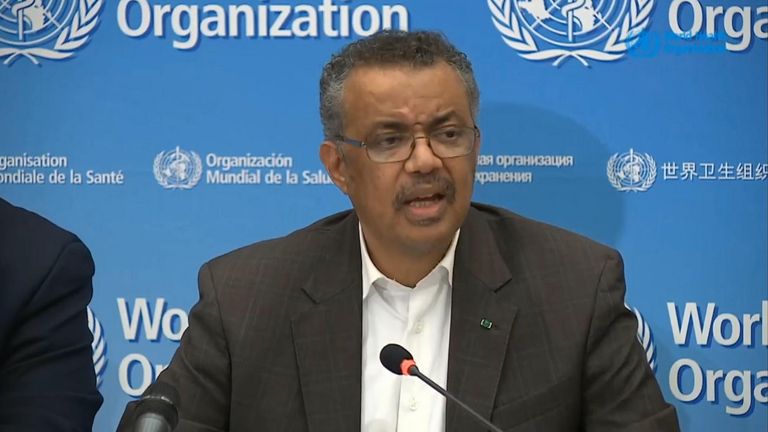 The coronavirus has paralysed many parts of China, with travel severely restricted and businesses suffering from the resulting lack of shoppers during what was meant to be the country's busiest public holiday.
Airlines have cancelled flights and governments around the world have had to put plans in place to evacuate their citizens from the affected areas.
More from Business
Aston Martin seeks £500m in funds after 'disappointing' year

FCA 'looking into' jump in pound before Bank of England rates decision

Amazon surge as sales beat targets and Prime membership reaches 150 million

Bank of England leaves rates unchanged but has a sober message for the PM

BoE rates decision: The details that should send shivers of concern throughout Whitehall

Trump official brushes off 'doom and gloom' as GDP growth slows
Congressman Don Beyer wrote on Twitter: "Wilbur Ross' reaction to a disease killing hundreds is to talk about ways to make money off it. Somehow they always find a way to be worse."
Representative Ted Lieu added: "Why is Wilbur Ross still secretary of commerce?"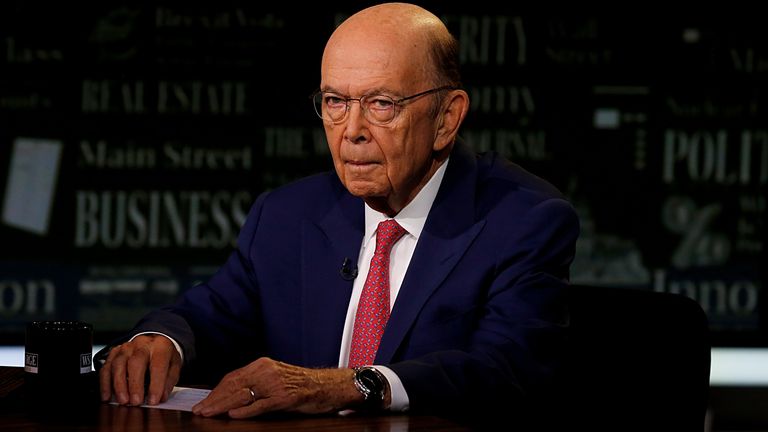 Others described him as "cruel", "craven", and "vile".
Wuhan, the Chinese region where the virus was first detected, is one of China's steel industry heartlands and has attracted foreign manufacturing businesses such as General Motors.
Even before the virus, some foreign companies had been re-thinking their Chinese presence, partly due to US president Donald Trump's tariffs on imports and partly because Chinese labour costs have risen.
Listen to "What's being done about the deadly coronavirus in the UK?" on Spreaker.
:: Listen to the Daily podcast on Apple Podcasts, Google Podcasts, Spotify, Spreaker
But Rosemary Coates, whose Blue Silk Consulting firm helps companies make such decisions, said Mr Ross's claims were "ridiculous".
Ms Coates added: "You can't snap your fingers.
"It can take 18 months or two years to find another supplier. It isn't easy. It's complicated.
"Companies that are leaving China are not coming to the US.
"They're going to other Asian countries. If low cost is the only goal, then the US is not the answer."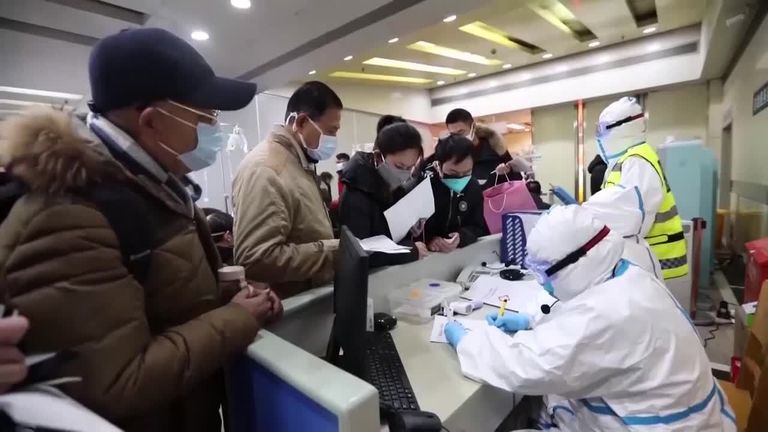 After the criticism of Ross's comments, the Commerce Department said in a statement: "As Secretary Ross made clear, the first step is to bring the virus under control and help the victims of this disease.
"It is also important to consider the ramifications of doing business with a country that has a long history of covering up real risks to its own people and the rest of the world."
Larry Kudlow, Mr Trump's top economic adviser, refused to back Mr Ross's comments, saying: "This is not about trade, jobs or any of that".
"The president has a lot of compassion for the Chinese situation. The threat of large numbers of people dying is a terrible thing. We just want to help."