Carlos Ghosn escape: Special forces veteran and son admit role in Japan flight
A US special forces veteran and his son have admitted illegally helping ex-Nissan boss Carlos Ghosn flee Japan ahead of his trial on financial misconduct charges, according to a Tokyo-based news agency.
Kyodo newswire said Michael and Peter Taylor, who were extradited to Japan in March at the request of the Japanese authorities, admitted a string of offences at their first appearance in court.
They face up to three years in prison at the same jail where Ghosn was held until he was bailed in 2019 – a move that opened the door to the elaborate escape in December of that year that saw the motor industry executive smuggled out of Japan in a case meant for music equipment.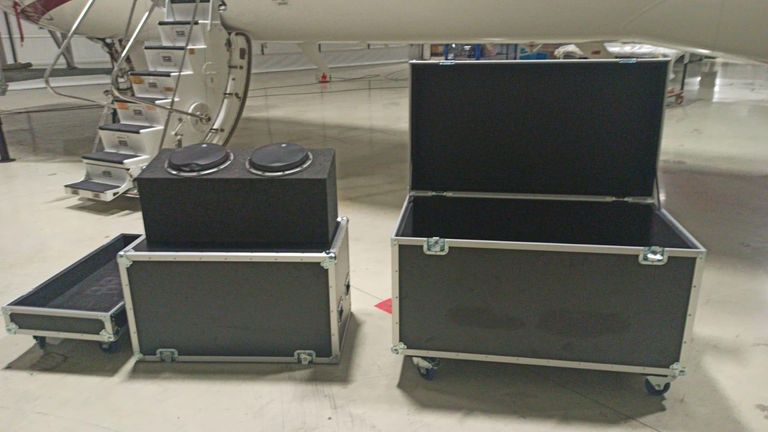 The plot saw Ghosn taken via private plane to Beirut from where he protested his innocence in the case against him, claiming he would not have faced a fair trial in Japan.
Lebanon has no extradition treaty with Japan – allowing Mr Ghosn to remain outside Tokyo's reach ever since.
The authorities alleged that he paid the Taylors $1.3m (£921,000) to facilitate his escape.
Michael Taylor, 60, is a veteran of the special forces army unit known as the Green Berets.
More from Business
COVID-19: PM to plead for 'one last heave' to freedom as he is set to delay lockdown easing by four weeks

WhatsApp launches first global ad campaign following privacy policy backlash

Branson plots $3bn SPAC merger to launch Virgin Orbit on to stock market

COVID-19: Air passenger numbers collapse – but which airports saw the biggest decline?

Aer Lingus cancels regional flights as Stobart Air ends its contract with the Irish airline

G7 summit: Boris Johnson urges G7 not to 'repeat the mistake' of 2008 financial crash during COVID recovery
Since leaving the forces, his work has included that of a private security specialist.
In the past he has been hired to rescue abducted children.
Mr Taylor senior described the escape plan in detail in an interview with Vanity Fair last year and said he did it "to liberate the oppressed".
He and another man who has not been detained, George-Antoine Zayek, were alleged by the authorities in Toyko to have chartered a jet to Japan with two large boxes in a ruse that they were musicians with audio equipment.
Ghosn was said to have met up with Peter Taylor at a Tokyo hotel before the others joined them.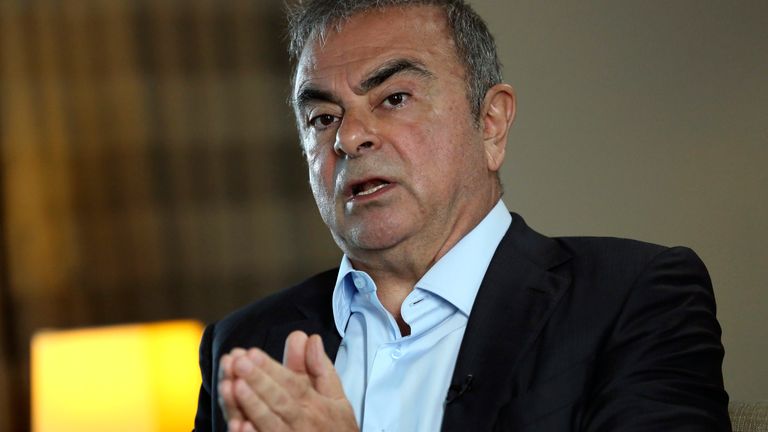 As the younger Mr Taylor flew to China, the other three are said to have taken a bullet train to another hotel near Osaka airport.
They all went into a room but only two came out.
Prosecutors say Ghosn was inside one of the boxes – which passed through security without being checked.
He later used a news conference in Lebanon to compare the shock of his initial arrest to the Japanese attack on Pearl Harbor in 1941 – denying a string of claims against him.
Ghosn had initially been arrested in November 2018 on claims he diverted money from Nissan for his own gain and underreported his future income.
Just last month he lost a claim that he was wrongfully dismissed from his role as chairman of the Nissan-Mitsubishi alliance.
He had been seeking compensation of €15m (£12.9m) but was instead ordered to repay nearly €5m (£4.3m) in wages.