Bond girl Tanya Roberts' death confirmed a day after mistaken announcement
Bond girl and Charlie's Angels star Tanya Roberts has died – after a mix-up which saw her death prematurely announced while she was seriously ill, but still alive.
Roberts' death was first confirmed to several media outlets, including Sky News, by her publicist and friend, Mike Pingel, who said on Monday morning that she had died in hospital the previous day after collapsing at home in Los Angeles on Christmas Eve.
It seems there was a mix-up with the information he received, as on Monday evening UK time the star was said to be in poor health, but still alive.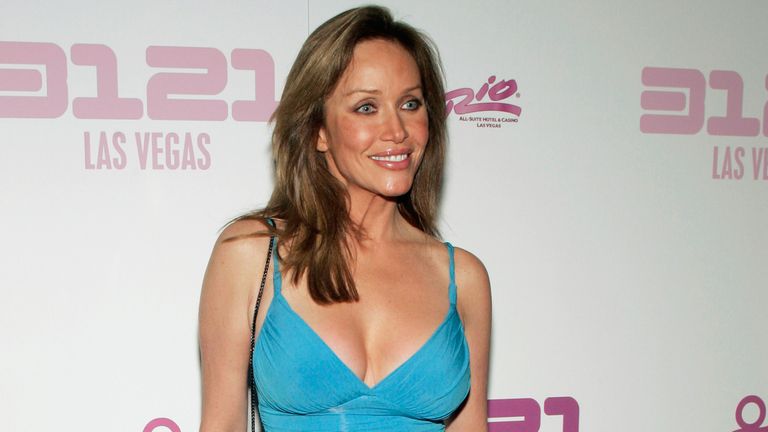 However, Mr Pingel has now confirmed "with a heavy heart" that Roberts, 65, died just hours later, at about 9.30pm on Monday in LA (5.30am on Tuesday in the UK).
Her partner of 18 years, Lance O'Brien, told the Associated Press that he received a phone call from the Cedars-Sinai Medical Center, who gave him the sad news.
"She was my soulmate, she was my best friend," Mr O'Brien told the news agency.
Roberts' cause of death was from a urinary tract infection which spread to her kidney, gallbladder, liver and then blood stream, Mr Pingel said.
More from James Bond
Tanya Roberts: Bond girl and Charlie's Angels star is still alive – despite agent earlier saying she had died

Tanya Roberts death: Bond girl, Charlie's Angels and That '70s Show star dies

Sean Connery: The life and career of the ultimate James Bond

Movies you can still see in the cinema – despite blow of Bond film delay

Margaret Nolan: Tributes paid to Goldfinger and Carry On star following her death

No Time To Die delayed until April as Bond movie pushed back again
The actress is best known for her turn as Bond girl Stacey Sutton, the granddaughter of a California oil tycoon, opposite Roger Moore in A View To A Kill in 1985.
She also played Midge Pinciotti in That '70s Show, alongside Mila Kunis and Ashton Kutcher, from 1998 to 2004, and became a Charlie's Angel in 1980 with Jaclyn Smith and Cheryl Ladd, playing Julie Rogers in the final season of the hit series.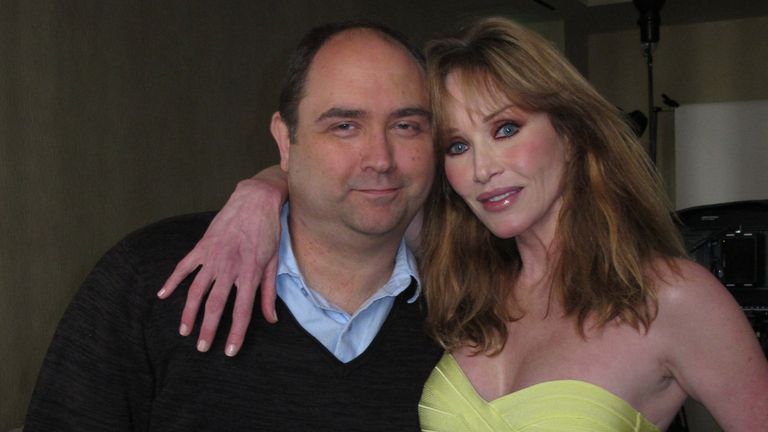 Roberts was an animal rights activist and in lieu of flowers, her family are asking for donations to be made in her name to the ASPCA charity in the US. She lived for her "animal babies", which included two dogs, Muttley and Socks, a bird and Koi fish, Mr Pingel said.
Paying tribute in his initial statement, sent to Sky News, the publicist said: "I'm devastated, I've been friends with Tanya for over 20 years. She was full of boundless energy and we always had the best times.
"She was truly an Angel and I will miss her so so much."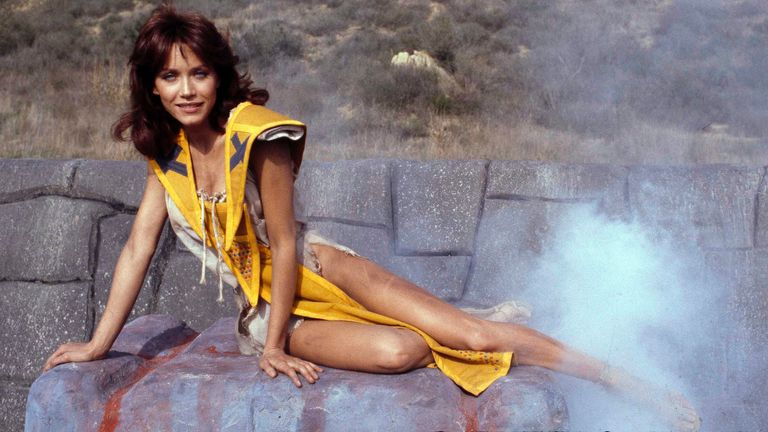 Tarri Markel, another of Roberts' agents, also paid tribute, describing the star as "one of the kindest people I ever knew".
She continued: "She was genuine, and very down to earth. She loved her friends and family, and adored her dogs. She was an avid hiker, and I'm sure could be seen frequently hiking the canyons with her puppy.
"She was as beautiful on the inside, as she was on the outside. Incredible heart! And someone I feel honoured to have known and called my friend."
James Bond producers Michael G Wilson and Barbara Broccoli were among those to pay tribute when Roberts' death was first announced, saying: "We are saddened to hear of the passing of Tanya.
"She was a very lovely person and shall always be remembered by Bond fans as Stacey Sutton in A View To A Kill. Our heart goes out to her family and friends."
Roberts' screen credits also included the titular role in Sheena, a female version of the Tarzan story, in 1984, and adventure film The Beastmaster in 1982.
Her death comes after those of several Bond stars in 2020, including Honor Blackman and Diana Rigg – aka Pussy Galore and Tracy Bond – along with the original 007 himself, Sean Connery.