Biden declares emergency in California after 'bomb cyclone'
The US president Joe Biden has declared an emergency in California after the state was hit by severe winter weather.
There were thunderstorms, snow and powerful winds in California on Sunday, with the National Weather Service warning of a "relentless parade of atmospheric rivers" – storms consisting of long plumes of moisture stretching out into the Pacific.
The severe weather was also caused by a hurricane-force low-pressure system known as a bomb cyclone.
Gavin Newsom, the governor, said 12 people had been killed as a result of the violent weather in the past 10 days.
More than 120,000 homes in California were left without power early on Monday, according to data from PowerOutage.us.
Last week's storms disrupted road travel with flash floods, rock slides and toppled trees.
Please use Chrome browser for a more accessible video player
0:44
Huge storm hits California
Mr Biden's declaration authorises the Federal Emergency Management Agency to coordinate all disaster relief efforts and mobilise emergency resources, the White House said.
More on California
The murderer and musical 'genius': How Phil Spector killed actress – and why daughter is 'trying to clear his name'

'People are excited about reading it': Harry and Meghan's neighbours await release of prince's book

'Atmospheric river' storm hits California killing at least two
This week's storms could be even more dangerous
The latest turbulent weather raises the potential for further flooding and mudslides in an area already saturated by days of rain.
Governor Newsom warned this week's storms could be even more dangerous and urged people to stay at home.
"Just be cautious over the course of the next week, particularly the next day or two or so," he said.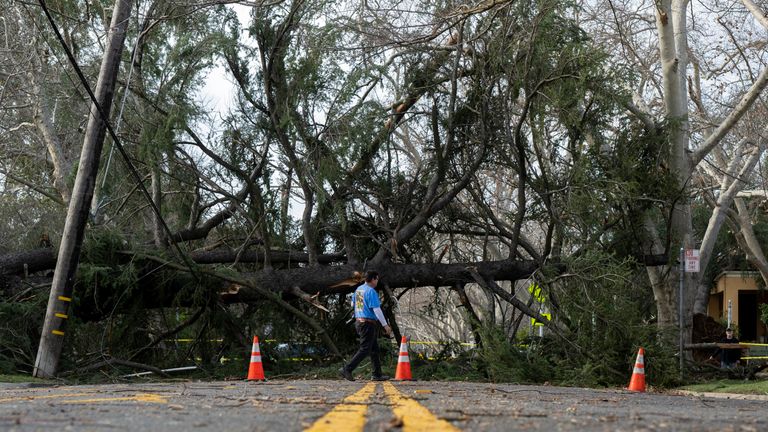 The weather service's Sacramento office said: "Widespread power outages, downed trees and difficult driving conditions will be possible."
Evacuation warnings were in place for around 13,000 residents of the flood-prone area of Sonoma County, north of San Francisco, where the Russian River was expected to overspill its banks in the coming days.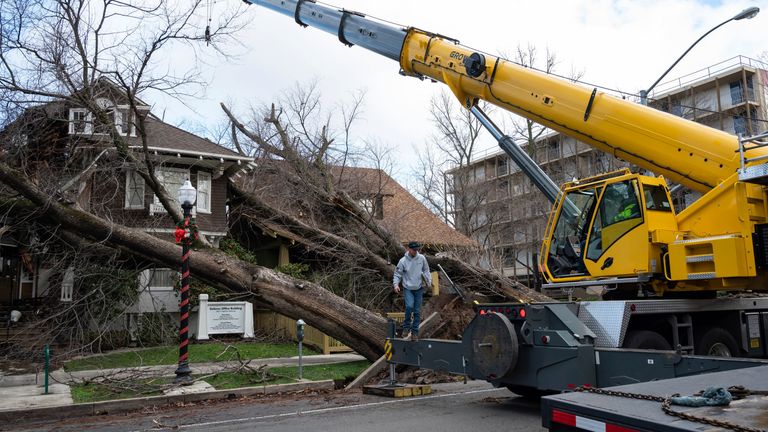 Sacramento County has ordered evacuations for people living around Wilton, a town of around 6,000, with warnings of imminent flooding.
"Residents must leave now before roads become impassable," the county said.
"With the severe nature of this storm, Caltrans is asking all drivers to limit nonessential travel until the peak of the storm has passed," California's Department of Transportation said.