American football player Damar Hamlin who suffered cardiac arrest mid-game is released from hospital
American football player Damar Hamlin, who collapsed and suffered a cardiac arrest during a game last week, has been released from hospital in Buffalo.
Hamlin's heart had to be restarted twice after he suddenly fell to the ground during the match against the Cincinnati Bengals on 2 January.
For almost a week, doctors listed his condition as "critical" but the 24-year-old slowly started to communicate by writing.
He then began to grip people's hands and his breathing tube was removed.
His team, the Buffalo Bills, confirmed on Wednesday he had been discharged from hospital and will continue his rehabilitation at home.
A statement from them said Hamlin had been through a "series of cardiac, neurological and vascular testing" before being released and doctors were "confident that Damar can be safely discharged".
A GoFundMe page, set up by Hamlin to support young people through education and sport, hit more than $8.6m (£7.1m) in donations following his cardiac arrest – after its initial goal was just $2,500 (£2,000).
More on Damar Hamlin
NFL player Damar Hamlin set to be released from hospital within 48 hours – and reveals how $8.6m in donations will be spent

Damar Hamlin 'doing well' and moved back to Buffalo to continue recovery a week after cardiac arrest

American football star Damar Hamlin making 'remarkable' recovery and able to talk
Related Topics:
Damar Hamlin
New York
nfl
He is said to also be using some of the proceeds from the sale of new T-shirts, emblazoned with "Did We Win?" (said to be the first words he spoke when coming round) along with his hands in the shape of a heart, to raise money for the Cincinnati medical facility that treated him.
Read more:

'Very rare – the perfect storm': Cardiologist on what may have been behind Hamlin's collapse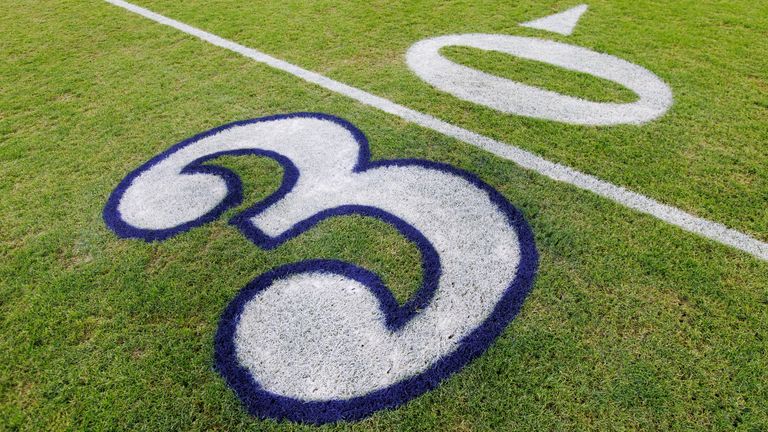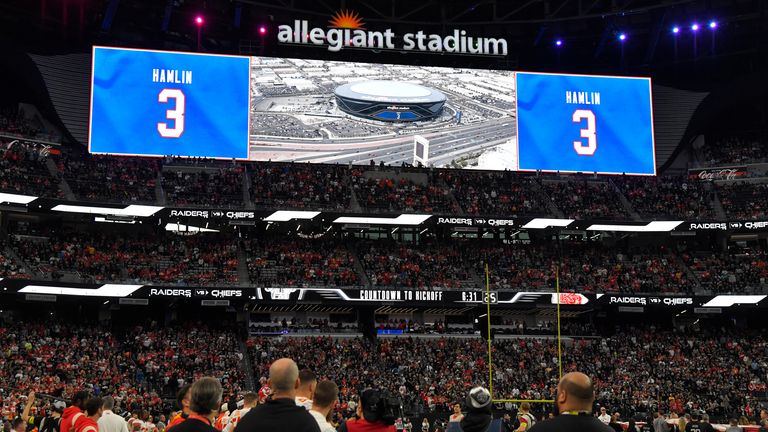 Since his collapse, players and fans of both American football and many other sports across the world have shown their support during Hamlin's recovery – paying tribute to his shirt number 3 in myriad ways.
Medical staff had been forced to rush onto the field in Cincinnati to give Hamlin CPR for about 10 minutes.
An ambulance then drove onto the pitch as the crowd fell silent, and his teammates huddled to pray.